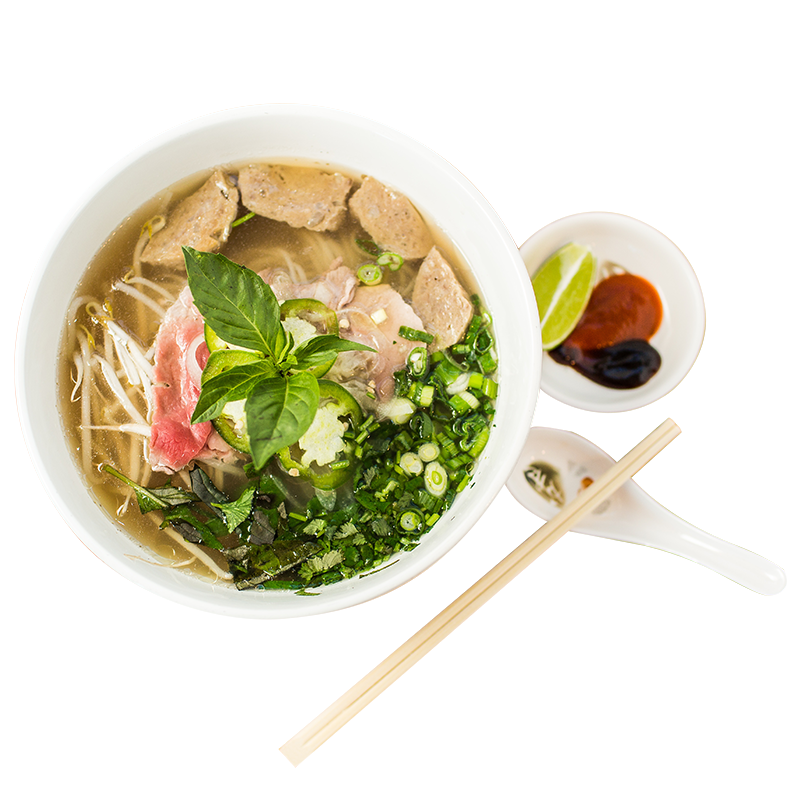 Add On:
Extra Protein  $1.95
Extra Shrimps $2.00
Extra Noodles $1.25
Pouched Egg $1.25
Fried Egg $1.85
Avocado $1.25
*NOTICE: This item may contain raw or undercooked ingredients. Consuming raw or undercooked meats, poultry, seafood, shellfish, eggs or unpasteurized milk may increase your risk of food borne illness. 
"PHO" is served with rice noodles, bean sprouts, basil, cilantro, jalapenos and limes, and it garnished with onions and scallions.
* Rare Beef $9.95
Well Done Beef $9.95
Chicken $9.95
Meatball $9.95
Grill Beef $9.95
Grill Chicken $9.95
Grill Pork $9.95
*Rare Beef and Meatballs $10.50
*Rare Beef and Brisket $10.50
Shrimp $11.50
*Phở Đặc Biệt/House Special PHO – $12.75
(Rare Beef, Meatball, Brisket and Tendon)